I amused myself Sunday afternoon by setting up the camera on the tripod and taking shots in various poses around the labyrinth, mostly so I could begin thinking about our bodies in situ, as it were.
It occurred to me that I have tools at my disposal that previous artists did not.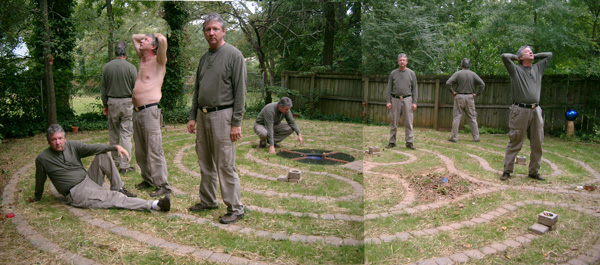 This is a slapdash affair, picking and choosing among the more than twice as many poses.  (God bless Photoshop's layers and visibility!)
Anyway, discuss.