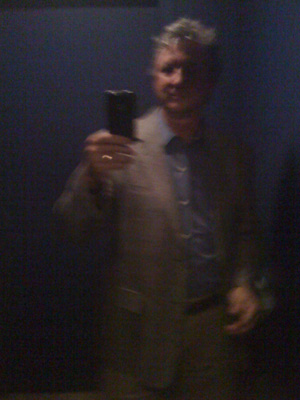 I'm going to claim that this was taken in response to our resetting our self-portraits in terms of famous photographs/paintings.  It's a Rembrandt self-portrait, see?
Actually, this is in the restroom of Café Lily in Decatur, where we went to celebrate Ginny's birthday.  I liked the look, and quite frankly, I liked the way I looked, so I took a photo.
It's a nice portrait, I think, although usually I despise self-portraits with the camera in the mirror.