I began tilling the labyrinth area last night, and I came across this: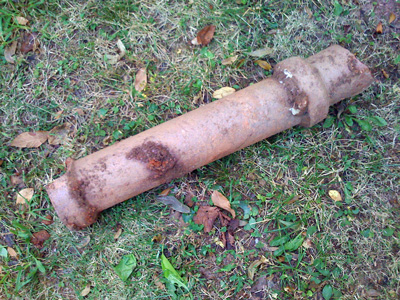 www.jumpexam.com
The entire back yard is actually made up of hard-packed clay and whatever construction detritus was there when we added on to the house fifteen years ago. There's only about an inch of topsoil there.
So anyway, I figured this might appeal to one of you out there as you muse about creating a lighting fixture for the labyrinth. Yes, Jeff, I've already thought about turning it into a fountain, you pervert.
UPDATE, rather than create a new post: www.jumpexam.com
I brought these home from school: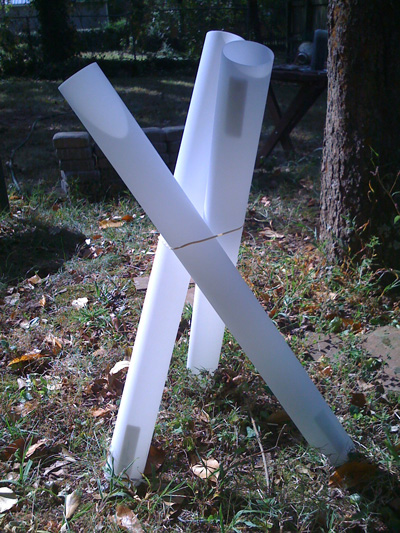 They're white, plastic, translucent.  I just stood them up this way to get them lit by the sun.  They might make nice pillars of light in some way.  Unless they melted.